Hello
At HRMISolutions we want to work with you to provide those business efficient solutions that you require.
Select from our range of services on this page.
Delve into the site then please get in touch if you feel HRMISolutions can be of assistance to your organisation.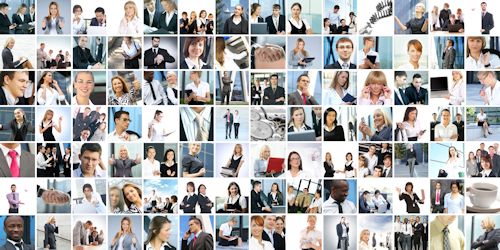 Click Enter to find out more ...

Solutions We Offer
Interim HR management cover
HR process review
Workforce systems analysis, design and implementation
Systems integration
Workforce metrics and performance indicators
Confidential disciplinary and grievance handling
Employment Tribunal preparation and defence
Service reviews
Service reorganisations
Job descriptions and person specifications
Systems prototypes for model office simulations
Project assurance
Click Enter to find out more ...

Interim HR Support
From time to time you may find yourself needing an experienced HR practitioner to cover a gap in your service. We all hope that situations do not arise but if they do in emergencies please contact us for HR middle management and head of section level support. We can provide you with cover on assignments for anything from a couple of months to six months at a time.
Click Enter to find out more ...

Systems Solutions
We provide that professional HR support that connects the needs of busy HR managers with willing technical analyst programmers and systems developers.
Specialisms
Implementation of staff and manager self serivce
Workforce metrics and key performance indicators
Integration of workforce systems with other business systems
On-line appraisal systems
On-line job evaluation
On-line administration processes
On-line recruitment
Systems procurement
Specifications for bespoke solutions
Systems prototypes for modelling ways of working
Click Enter to find out more ...

Service Reviews
Our service includes
Service reviews - Working with your staff to confidentially discuss if there are any issues at operational levels that senior colleagues may need to be made aware of.
Identification of where process inefficiencies may be frustrating your service delivery and identification of ways to reduce hand offs and where possible reduce the labour involved in work.
Analysis of existing practices and setting out proposals for change with pros and cons and expected benefits.
Time tables for change setting out what needs to happen at each stage to achieve successful and sustainable reorganisation of working practices or services.
Systems reviews - Analysis of the workforce systems used and whether they are optimal and cost efficient for what your organisation wants to achieve.
Identification of the minimum possible changes required to make large business efficiency improvements for you and your team.
Assistance with the identification of measures of HR division performance necessary to demonstrate your contribution to adding business value.
Click Enter to find out more ...

Project Assurance
We operate PRINCE2® project management methodology and tailor it to the culture or the way that organisations operate. An important service that we can offer to your major projects is Project Assurance. We are qualified and experienced to advise and guide on most HR and HR systems projects. Our primary interest is in helping you ensure that any important projects you might have in place remain aligned with what you set out to deliver, that your resources are optimally used and you will achieve project outcomes that are value for money within the timescales you planned.
This is a service that assists your project by helping to focus on
your business interests
the interests of those who are supplying the products that your project requires and
the interests of those who will use the outputs of your project.
Click Enter to find out more ...

Development
The improvement of HR systems for small and medium business is at the heart of our drive to improve your efficiency and increase the returns you get on your spend on people management processes. We are also passionate about helping people become familiar with the types of workforce systems that can be used in offices.
Free Website For HR Systems Newbies
We are currently building a free tool to allow people entering the workforce and those who may not have used office systems previously an opportunity to learn about HR systems. We use fully functional examples to allow people to experiment and get familiar with the basics of online HR administration systems.
Click Enter to find out more ...

Staff Health and Wellbeing a Benefit For Life
An exciting benefit for life that employers can offer their staff is a health and fitness programme for people concerned with the health benefits of exercise.
We offer a service whereby you can commission one of our experienced physical fitness specialists to carry out private consultations with interested staff members.
Click Enter to find out more ...

Quick Update
The Quick Update sets out updates on selected projects and company land marks. On major modern browsers each update will stay on your screen for a short period then remove itself. On older browsers the updates will remain until you select something else to view.
Further details on a particular item can be revealed by clicking on the relevant logo or image.